Nov 2, 2019
IDO AND UITM SIGN A MEMORANDUM OF UNDERSTANDING IN MALAYSIA!
-
Press Release 173/2019
On Friday 25th October, the IDO President Michael Wendt and the Dean of FiTA, Dato' Prof. Dr. A. Razak Hj. Mohaideen (Faculty of Film, Theatre and Animation) being a part of UITM (University Technology Mara) sign a Memorandum of Understanding (MoU).
This MoU includes the close collaboration between FITA, MIDO (Malaysian IDO) and IDO for cooperation. With more than 100.000 students UITM is one of Malaysia's largest universities.
"We are looking forward to a fruitful collaboration with one of IDO's youngest members working so closely together with the Technical University and the Faculty FITA", said Michael Wendt at his speech after the signatures to about 500 invited VIP guests in the most beautiful Auditorium – a stunning stage in a theatre like hall for 5.000 seats. "We are looking forward to welcome dancers from Malaysia at IDO Championships and Cups very soon. And to compete at beautiful IDO events in the country and - hopefully - in the University as well. Welcome Malaysia and FITA in the great world of dance of IDO"
Mr. Wendt has been accompanied by Ms. Aleena Tan from Singapore, the very successful IDO-advisor in Asia.
#IDOWorldDance #ILoveIDO
Ceremony of signing the MoU between IDO and FITA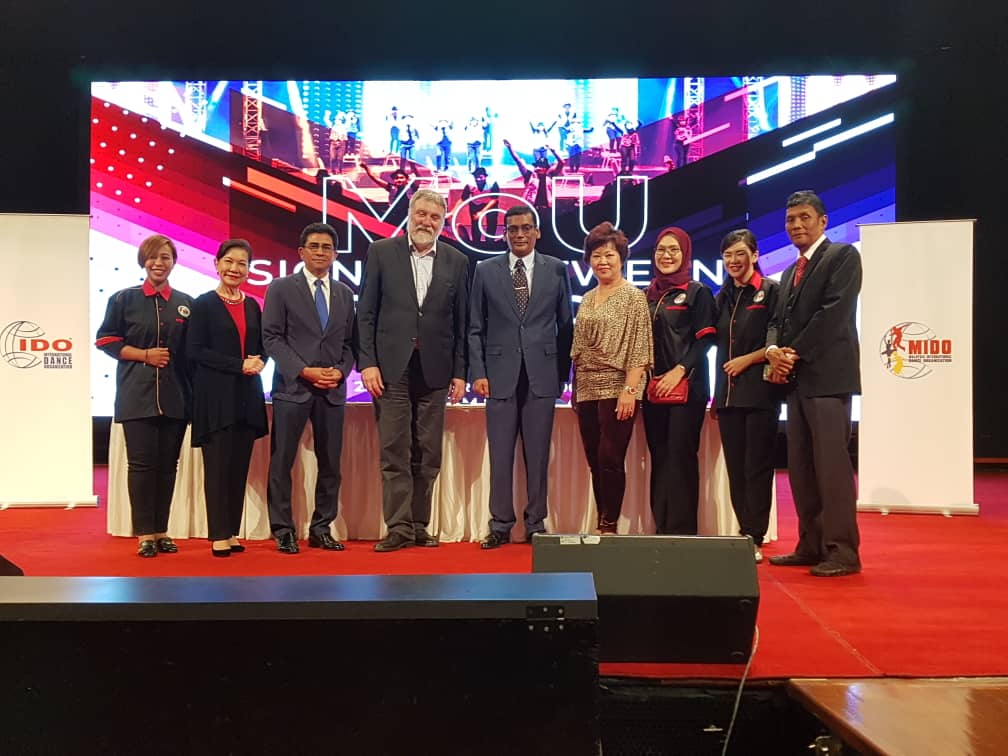 IDO president Michael Wendt and Dean Prof. Dr. A. Razak Hj. Mohaideen with Ms. Aleena Tan (IDO Advisor for Asia from Singapore) and MIDO-President Mrs. Emilia Uzir on his right plus representatives of FiTA and MIDO.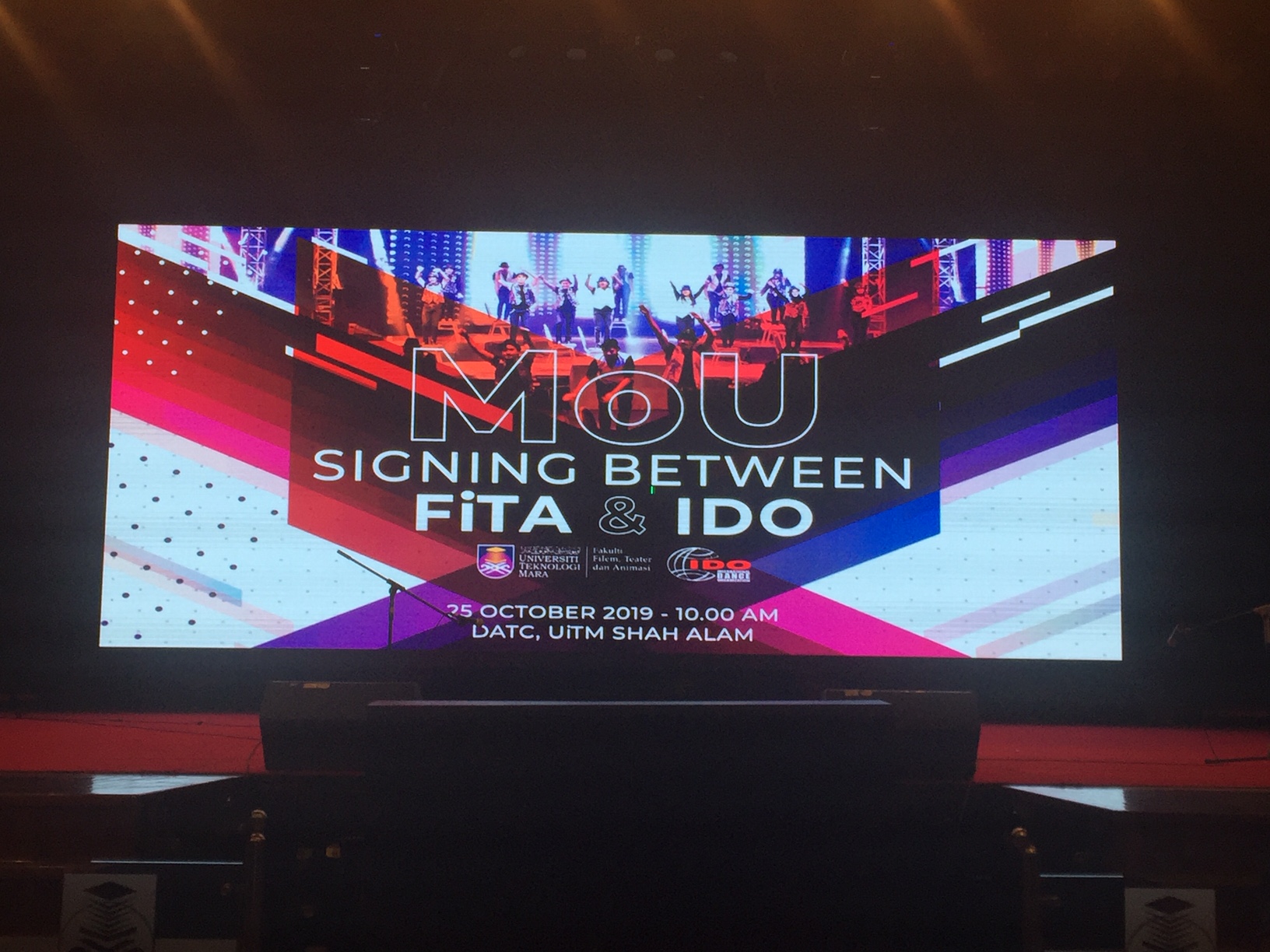 The large and beautiful led-screen in the hall.