Jan 3, 2021
LOOKING FORWARD IN THIS OUR RUBY ANNIVERSARY!
-
PRESS RELEASE 1/2021
HAPPY NEW YEAR! The International Dance Organisation embarks on a new era with Professor Dr Velibor Srdic as IDO President (Ag) leading the Organization. In the name of the IDO family we wish him all the very best!
IDO is so looking forward to 2021 as it is a very special year and milestone…the IDO's Ruby Anniversary, 40 years old, founded on the 18th September 1981. Covid permitting, we will organise a great birthday celebration. We also hope to be able to proceed in organising the many World, European and Continental events, the grace our calendar. We aim to continue with the IDO World Gala as well as the many meetings and conferences that will take place throughout the year.
The winter season in IDO will see online lectures and seminars, virtual masterclasses, and IDO Presidium meetings. As far as competitions are concerned, we hope to see an IDO Ranking Competition in Sweden, the Nordic and Christmas Open taking place in January and an IDO Licensed Event in Serbia, the FeStar Dancing Days in February. Furthermore, competition organisers will be very busy getting ready for a packed Spring competition calendar between April and June 2021.
The IDO Presidium will also be very busy with Presidium meetings and will look ahead to the face-to-face AGM and ADM's which we hope will be held in the autumn in St Petersburg, Russia.
The IDO Presidium takes this opportunity to wish all its National Member Organizations, dancers and friends all the very best for 2021 filled with health, happiness and great dancing.
#ILoveIDO #IDOWorldDance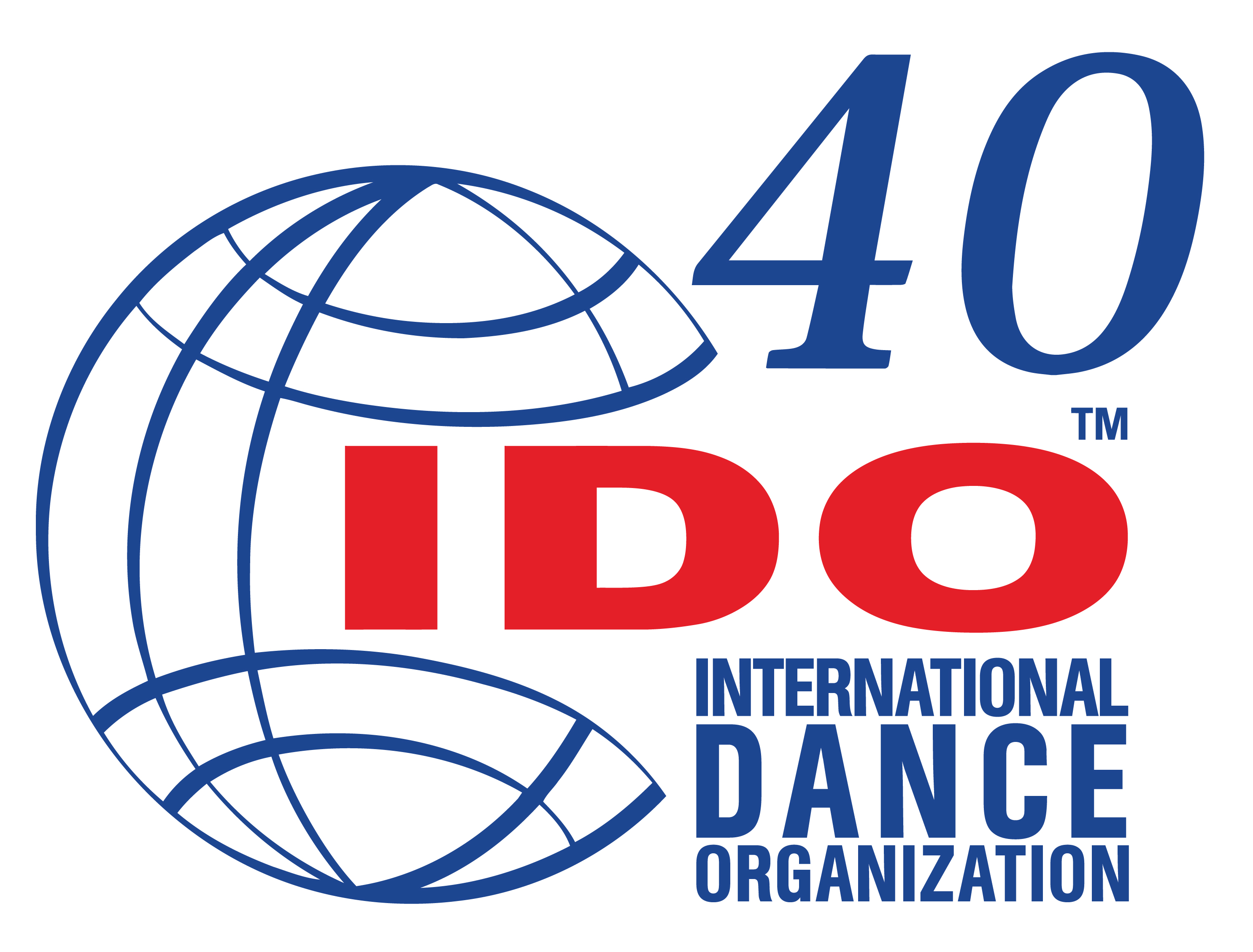 40 years of IDO dance excellence