Feb 6, 2019
IDO NEW CONTACT IN AUSTRALIA
-
Press Release 11/2019
IDO President Michael Wendt recently met Alexandre Fulbert in Sydney, Australia. During the IDO World Cups in ChunCheon City in Korea in 2018, the IDO President met Alexandre, who competed for many years in Riesa, Germany representing France, and at various other IDO World Championships with his partner Sylvie Didone.
Alexandre is a true IDO-person as a dancer and competitor, and now lives and works very successfully, as professional teacher in studios and schools in and around Sydney, Australia.
There are such a lot of excellent the Latin / Caribbean and Tango Argentino couple dancers in Australia. Therefore, Alexandre is striving to build up IDO Australia for the Couple Dance Department using his good contacts in the Latino world in Sydney and in IDO.
Good luck Alexandre Fulbert!
#IDOWorldDance #ILoveIDO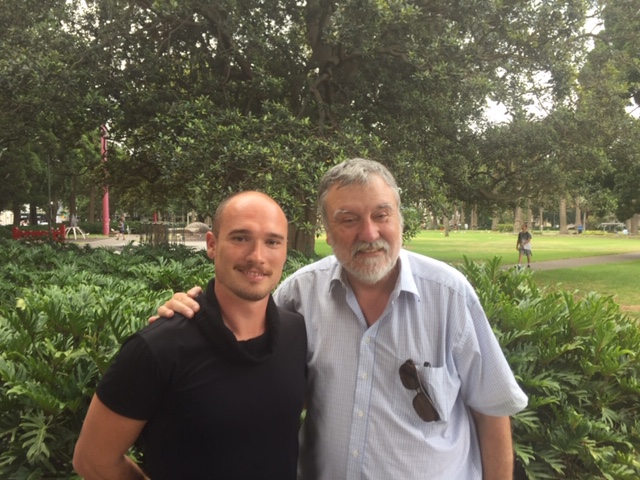 IDO President Michael Wendt and Alexandre Fulbert